7/04/2021
Emily Simpson
W.T.F
Hi again! Hope you have been well. I'm back writing more about my experience learning about health psychology, so if you liked last month's blog, I reckon you'll like this one!
I am halfway through my academic journey with health psychology and it really has kept me on my toes. The one thing in particular I will focus on is the emotional battle I have had against Lazarus' transactional model of stress. "Who would have such strong feelings against some well-intentioned psychologist?" you might ask. Well, me. But I will explain why…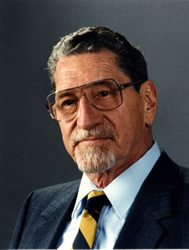 Richard Lazarus, pictured to the left, created the transactional model of stress. Lazarus described stress as "a result of an interaction between an individuals characteristic's and appraisals, the external or internal event (stressor) environment, and the internal or external resources a person has available to them" (Marks et al, 2018)
The way I looked at it was: Is the event you are experiencing stressful/stressing you personally? No? Then no stress. Yes? Then it comes to whether you have the resources (internal or external) to cope with the stressor? Yes? No stress! No? Then that is when you stress. These were called the primary and secondary appraisals with the primary appraisal being the stimulus event and the secondary appraisal being your capability to cope with the event. This made complete sense to me and I felt connected to this way of looking at it. It was telling me that there is more to the feeling of stress than the one event occurring. Not only did I feel as if it related to me as something I strongly believe in; that everybody is different so will react to events differently based on their own circumstances, but it also felt rather validating to me personally. For as long as I remember, I have struggled with anxiety, and for as long as I remember I have heard "but that's not a big deal" or "well I have even more assignments due than you and I am fine, why do you get an extension?" Lazarus' transactional model of stress taught me that it's because of the secondary appraisals that this imbalance of reaction occurs to the same event.
I thought it was perfect. I finally felt like something could explain how I'd been feeling my whole life. A sense of relief that it all made sense, until… A rather unwanted bit of learning. Lazarus' transactional model of stress was in fact not perfect.
W.T.F.
I guess it was too good to be true. I know it was wishful thinking that this idea I resonated with so much would be flawless, but I really did have high hopes. Alas, there are multiple criticisms of this model that crushed the seemingly perfect explanation of my why my brain is how it is.
The first critique is:
Lazarus' framework has an inherent circularity (Marks et al, 2018)
Basically, the first and secondary appraisals are not defined independently from one another. There is a lack of understanding of the interaction between the appraisals, and when you try to define one, it depends on the definition of the other. For example, if I am awaiting medical results, the level of stress response to that event depends on whether I have the resources or coping mechanisms to get through the event. But to know whether or not I have the resources to cope with the event depends on the event itself. If I got told that my results came back negative, I absolutely have the resources to cope with that, but that didn't mean the event was not stressful. And if I believe I have the resources to cope with the event but then get told I need $10,000 surgery, the way I had appraised the situation changes completely, based on the event.
The second critique:
It is unclear whether both the primary and secondary appraisals are necessary (Marks et al, 2018)
Research shows that even if coping mechanisms are unlimited, stress can still arise and that a raise in stakes (such as a practice competition being the real thing instead) makes the primary appraisal a bigger stressor, even when the secondary appraisal stays the same (Zohar and Dayan 1999). So regardless of your coping capacity, as soon as an event becomes perceived as more "serious", it doesn't matter if you were prepared and had the necessary resources, the event will now cause stress.
Safe to say I felt a little defeated. I thought I had found it! The perfect explanation. But, no. I suppose I will dwell in the complexities of how my brain works a bit longer, as it looks like nothing at all can explain me. W.T.F…!
---
References:
Marks, D.F., Murray, M., Estacio, E.V. (2018). Health Psychology: Theory, research and practice (5 ed.). California, United States: Sage Publications.